Came across this and thought I'd pass it along:
Car Catches Fire Inside Garage
1/4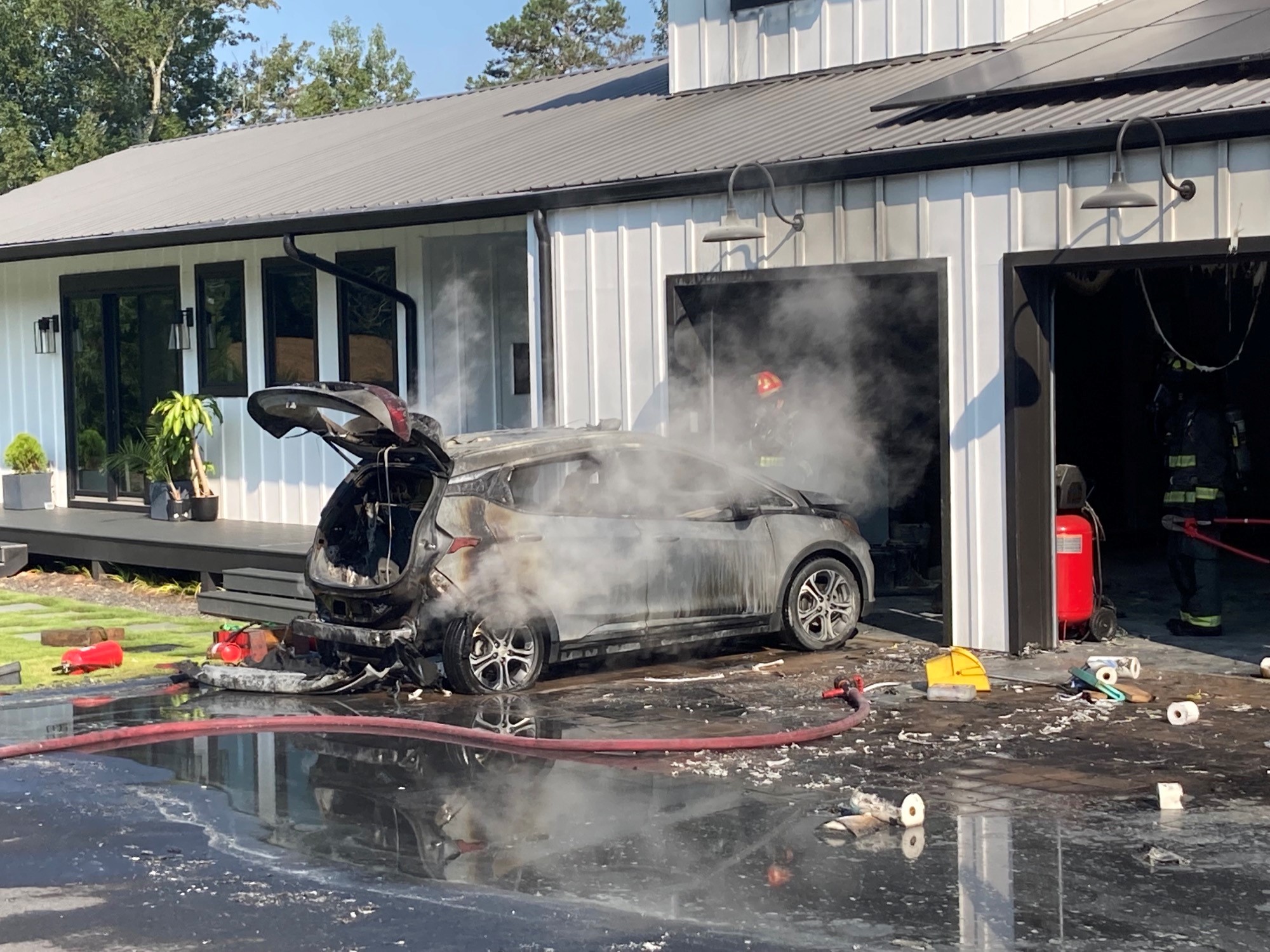 Firefighters responded to the scene just shortly after 9 o'clock this morning.
❮❯
Cherokee County Fire & Emergency Services responded to a structure fire this morning, just shortly after 9 o'clock, at 2691 Trinity Church Road off Free Home Highway.
Firefighters arrived on scene to find smoke coming from inside the garage. The homeowner stated that all of his smoke alarms started going off and he went outside to find smoke coming from an adjoining garage. The fire appeared to be coming from a 2019 Chevy Bolt electric vehicle. The vehicle was pulled from the garage; however, it had already received extensive damage. Another vehicle inside the garage, a 2017 Dodge Ram, received some smoke damage.
According to Battalion Chief, Ricky Collett, "Firefighters worked hard to keep the fire from spreading to the house that was next to the garage." The fire is under investigation, however, General Motors reported last month that all 2019-2020 Bolt EVs are now being recalled because of one and, in some cases, two defects in the battery cells that could lead to fire.
No injuries have been reported.