Discussion Starter
·
#1
·
Got hit by a 18" 1/2" hollow metal pipe (probably some sort of jack or equipment handle) ejected from a shaking equipment trailer traveling at 60mph yesterday during my commute to work. :crying:
No way to avoid it as it shot about 50ft straight up from the trailer after hitting the road... came down spinning end-over-end like a drum major's baton. It hit the road right in front of me... hit my hood then spun up onto the windshield with a tremendous "thud" about middle of the windshield. It then went up and over my car and hit the car behind me. I couldn't believe the windshield didn't shatter... but it held up only incurring a 1" long 1/4" wide scratch.
Went to Safelight after work... it can't be fixed/buffed out... the windshield has to be replaced (will wait on replacement till I get something worse that's actually in my line of sight).
The hood didn't fare as well... 1/4" deep gash about 2" long... hello bodyshop!
Awe well... $hit happens right?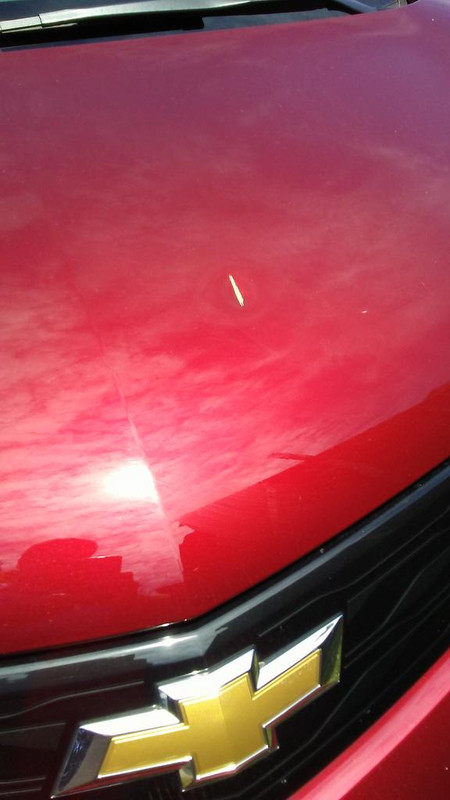 .
.
.