Discussion Starter
·
#1
·
The below have been updated to include the 2020 HOV sticker color: orange and the low income program.
Apply for a Decal Eligible Vehicle List The California DMV began the new Clean Air Vehicle (CAV) decal program on January 1, 2019 for qualifying vehicles that have never received a CAV decal.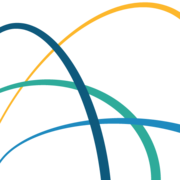 ww2.arb.ca.gov
Low-Income (IB) Clean Air Vehicle (CAV) Decal Program
The Low-Income (IB) Clean Air Vehicle (CAV)

decal program may allow a new vehicle owner of a used vehicle that was previously issued a CAV decal prior to January 1, 2017, to be issued a CAV decal, valid until January 1, 2024, if the new owner meets the following criteria:

The new, current registered owner is NOT the owner of the vehicle when the decals issued prior to January 2017, expired;
The applicant's total annual household incomeis at or below $65,777 (this amount is subject to change).

Total Annual Household Income requires the disclosure of the annual income of all members of the household, age 17 and older, who reside together and share common living expenses regardless if they are related.

The new registered owner name(s) matches DMV records.

See the

Income-Based Clean Air Vehicle Decal Program

(

REG 1000 IB

) form for additional information.