Discussion Starter
·
#1
·
There had been much hubbub in the Korean EV forums last week about a prominent car rental company providing steep discounts for 3- to 4-year rentals of Bolt EVs. Should one choose to own the car after the contract is up, the total cost would be several thousands of dollars (some estimates go up to ~US$6,800) cheaper than just buying one from a dealer normally.
It's been rather well known that GM Korea had an intention to sell about 7,000 Bolt EVs in the South Korean market in 2019 after a record sell-out in 2018. But with the competition heating up, the sales have tanked, with only 2,363 sold up to September for this year. So basically, we're through 3/4 of the year and it only sold 1/3 of the target. Monthly sales have plummeted to 179 last month. But then talks about some interesting rental deals had started to surface early this month, which ended up being realized into what I mentioned above. It's not like the rental company was clearing out its stock out of kindness, so there's a suspicion that GM Korea was involved in subsidizing the apparent discount (or loss, depending on the point of view).
No one is giving official confirmation, but it has been rumoured that anywhere between 500 to 2,000 were sold in the span of less than a week while the deal was active. Actual shipment is slated to happen beginning the second week of November, so October sales figures may not reflect this "event". But if the higher value ends up being closer to the truth, then it should at least come close to meeting last year's sales (4,716) and lessen the burden of having too much unsold inventory in the face of the upcoming improved 2020 model.
Related news article in Korean, for those interested: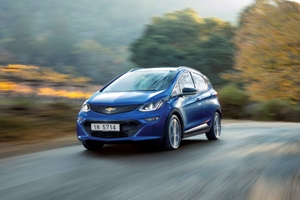 한국GM이 올해 확보한 전기차 '볼트EV' 물량의 재고 소진에 나서고 있다.롯데렌터카가 최근 볼트EV를 대상으로 파격적 신차 장기렌트 프로모션을 내걸면서 온라인 커뮤니티에 '볼..

www.businesspost.co.kr