Discussion Starter
·
#1
·
...clean sheet, ground up, dedicated EV production facility - will look nothing like this: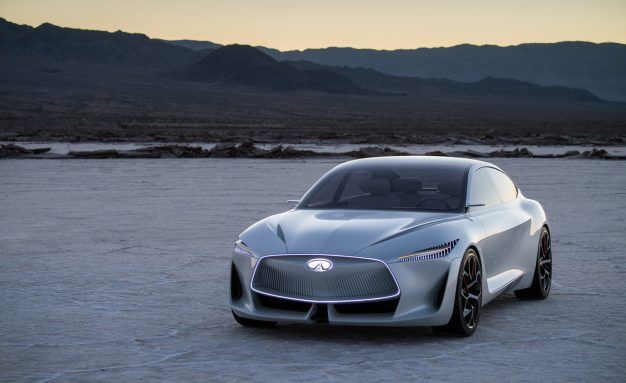 (hey Infinity, EAMES wants their LOUNGE CHAIRS Back)
And be manufactured in China, likely for the China market.
After reading this line regarding Infinity's plans:
...multi-motor all-electric system, as well as a range-extending system pairing an electric motor with a small four-cylinder gas engine up front, and one or two [Electric] engines in the rear, ... The gas engine would serve as a generator to power the motors or help recharge a drained battery.
I can't find a lot of info, and I'm piecing tidbits together. My question is regarding Series Hybrid Propulsion. The Q-EV sounds like its based on the Nissan Note e-Power technology. Basically a full-time "range extender". A little 1.2L engine coupled with a Very little 2kWh battery, The Nissan Note e-Power gets 88 MPG & sold about 100,000 units in its first year in Japan.
The Q seems to aim for much bigger expansion. A 400HP motor and perhaps a 20kWh battery for a luxury sedan that may get 120 MPG, with "Ludicrous-like" Instant torque acceleration of sub 4 second 0-60...near silent operation, and ZERO range anxiety.
Is this a viable possibility? Should this type of Hybrid Propulsion system even be considered an EV (the car has
no
plug port)? Is a 5X reduction (not elimination) in CO2 for a vehicle of this class be a win-win/best of both worlds?