I appreciate you comments. My wife and I are going to test drive a Model 3 on Friday, we're looking to replace her Leaf with a Model 3. I have a lot of reservations about Tesla, but in hindsight I also have reservations about our Leaf, and that's what is making us look at a Tesla.
In some ways the Tesla buying experience is better in the sense that you don't have to haggle, you either buy the car or you don't. I wrote up a long post about my Bolt buying experience: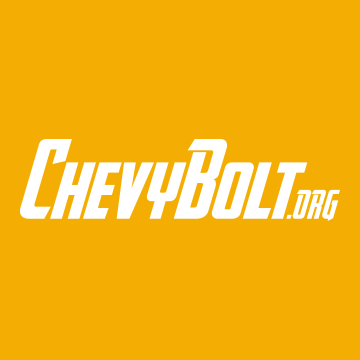 Hi, about to jump into the EV ownership experience and order the Bolt. As I've read most people say that MSRP is basically what dealers go by. I spoke with a local dealership, and they were doing a 'rainy day' special of $500 off msrp. Almost went in and placed the order by didn't end up going...
www.chevybolt.org
I basically wasted an entire Saturday haggling and being frustrated. It stinks that a lot of car dealers make this the norm, it would have been nice to have just walked in and bought the Bolt. But I guess the experience made the beers taste all that much better Saturday night after it was all done.
I'm pretty sure I can expect a Tesla to be delivered here in KC, there aren't any other options, so I don't think I'd get any runaround in that respect. But stuff like the ghosting you describe is one thing that concerns me about Tesla. I can say the Chevy dealer was responsive from both a sales and service department perspective. Service is the other thing that concerns me. The Chevy dealer isn't extremely knowledgeable about Bolts, and they have one EV tech vs. Tesla only does EVs and that's what they know. My Chevy dealer mainly sees trucks and SUVs.
Then we have the other Tesla concerns like the paint, build quality and rattles, it being a new "tech" company vs. an established manufacturer, and other things that probably belong in another thread.
So I'm sure this begs the question of why don't we just buy another Bolt? I did call the Chevy salesman and the dealer has two Bolts being built, one of which fits everything we want for the most part. But I doubt we'll get another Bolt. The simple reason is Autopilot/adaptive cruise control. My wife likes her Leaf's Pro Pilot Assist, and Autopilot is supposed to be even better. She has a commute every day, I don't. So something like Pro Pilot or Autopilot really makes a difference to her, and she doesn't want to give that up. The Bolt's Driver Assistance Systems don't really compare to Nissan's Pro Pilot or Tesla's Autopilot. And we're not going back to ICE, so I have a feeling we'll either keep the Leaf, or go with a Model 3 and hope we don't have an experience like you did. Too not veer further off topic, I'll stop here. I'll report back on Friday if the experience warrants any comments and comparisons.